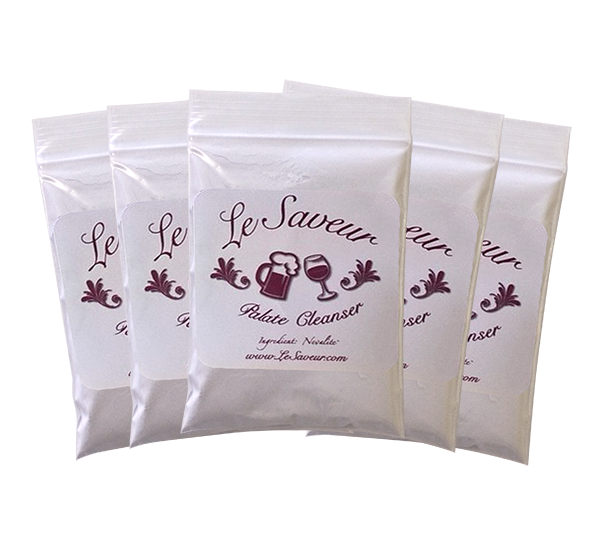 Le Saveur Wine Tasting Palate Cleanser - Pack of 5
$ 20.00
Elevate your wine tasting experience! This is the best wine tasting palate cleanser!
The minerals in Nevalite® Pure White Montmorillonite clay powder clears the palate in seconds, eliminating the tannin residue, and leaving a clean, and even healthier mouth and body.
Drink it and it will supercharge the polyphenols in the wine, and carry these vital nutrients further!
One pouch makes a 1/2 gallon of palate cleansing power!
Product Description: 
Pack contains  (5)  1 oz bags. Each bag will make 1/2 Gallon of Palate Cleanser. 
Directions: Use distilled water only for maximum health benefit.
Mix 1 pouch of Le Saveur into a 1/2 gallon of DISTILLED water and shake well.