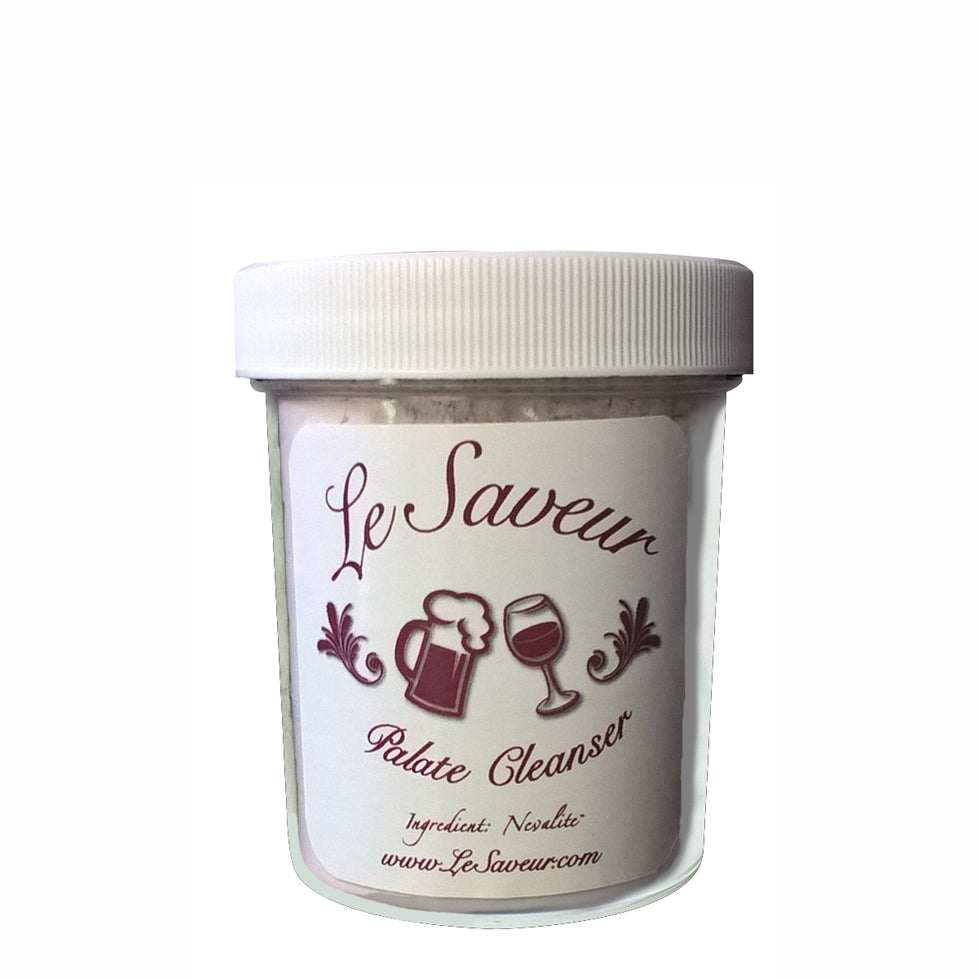 Le Saveur Wine Tasting Palate Cleanser
$ 20.00
Elevate your wine tasting experience! This is the best wine tasting palate cleanser!
The minerals in Nevalite® Pure White Montmorillonite clay powder clears the palate in seconds, eliminating the tannin residue, and leaving a clean, and even healthier mouth and body.
Drink it and it will supercharge the polyphenols in the wine, and carry these vital nutrients further!
One jar makes gallons of palate cleansing power!
Product Description: 
The jar contains 5 ounces. Each ounce will make 1/2 Gallon of Palate Cleanser
Directions: Use distilled water only for maximum health benefit. 
Mix 1 ounce of Le Saveur into a 1/2 gallon of DISTILLED water and shake well.