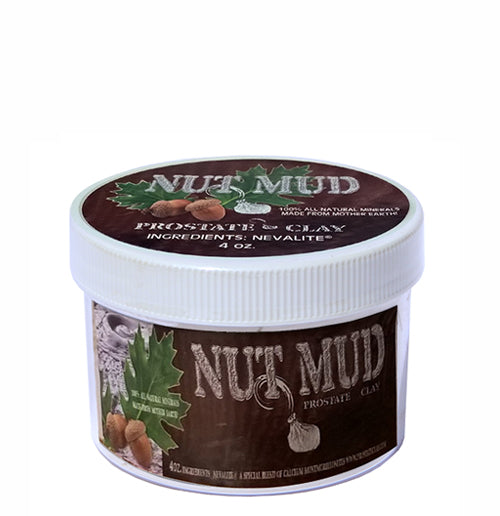 NUT MUD White Montmorillonite Prostate Clay
$ 20.00
Restore the health of your prostate with NUT MUD Prostate Clay from Nevalite® . The power of far infrared light energy from Nevalite®  Pure White Montmorillonite Healing Clay is amazingly effective at helping your body heal. And it has had amazing results for those who have tried it for their prostate. 
NUT MUD Prostate Clay is made from the purest form of White Montmorillonite clay. Many of the benefits of NUT MUD are due to its incredible content of far infrared energy, a powerful catalyst for healing. This is the real living healing clay!
Some of the benefits you can experience:
restored prostate function
renewed sexual vitality / sex drive
vivid dreams
Try it - you will be amazed!
Product Description: 4 oz jar (by volume)
Directions: Only use DISTILLED or Reverse Osmosis water!